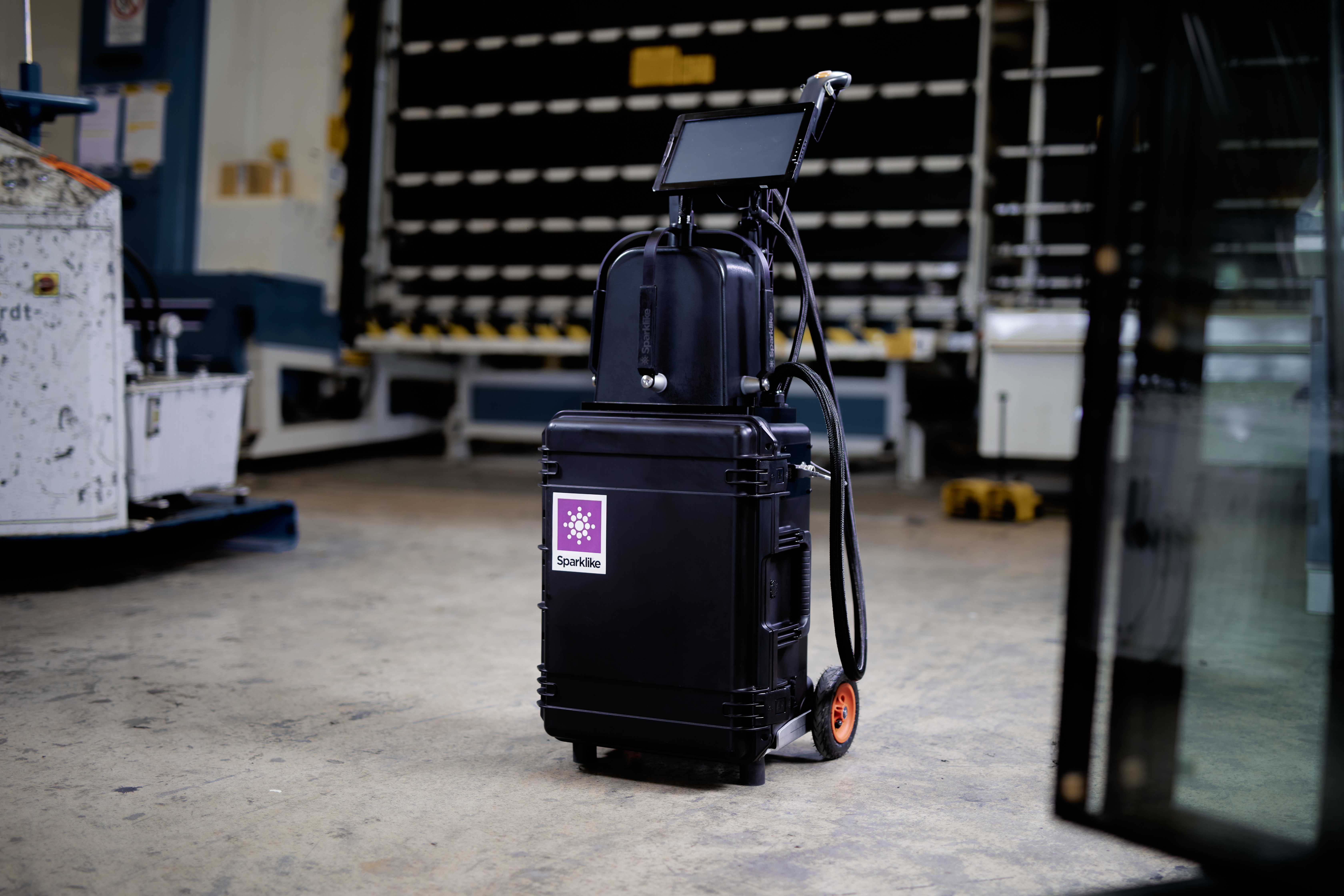 Sparklike introduces the NEW Sparklike Laser Portable™ 2.0
Sparklike Oy is the industry leader in developing non-destructive gas fill measurement devices for insulating glass windows and doors. Our work is to create analyzers, which enable measuring of the gas with ease and without having to break the glass unit.

As an industry leader, we always want to develop new and innovative products, so that our clients can control the gas amount effortlessly and quickly. Therefore, we decided to renew one of our devices – the Sparklike Laser Portable™. After thorough research and development phase, we are now able to release the new and improved Sparklike Laser Portable™ 2.0!
The renewed Sparklike Laser Portable ™ 2.0 allows the measurement of insulating gas concentration for triple and double glazed insulating glass units. Furthermore, the measurement can also be conducted through coatings and laminated glasses in a non-destructive form. The newest model is more compact and even easier to use.
The new and improved model was developed based on customer feedback:
– We listened to our customers and wanted to develop our popular portable laser device to make the use of it even easier and more comfortable, says Mr. Jukka Manner, CEO of Sparklike Oy.
– Sparklike Laser devices enable one to check the gas concentration that complies with industry norms, regulations, as well as customer expectations. Today also the end users are more demanding and conscious about gas filling requirements and impact on energy efficiency. Non-destructive measurement and mobile features are the main benefits of Laser Portable 2.0. When integration into the IG line and automatic measuring is needed, we can offer the Sparklike Laser Integrated™ (former Online), which is based on the same patented and proprietary Sparklike technology, Mr. Manner continues.

Benefits of the non-destructive measurement by Sparklike Laser Portable™ 2.0 device
What might be interesting to our clients, are the features and benefits of the new Sparklike Laser Portable 2.0. The device is integrated into a robust case with wheels and a battery for mobility in factories and building sites. With Sparklike Laser Portable ™ 2.0, the IG units' gas concentration can be checked in the production line but also on-site, and unlike invasively checked, measured units can be delivered to the end-user. The device measures oxygen level, and calculates results which are displayed as argon, krypton, or additional insulating gas levels.
The features of the new Sparklike Laser Portable 2.0 include the following:
Patented TDLAS technology
Accurate measurements of glass, cavity thicknesses, and overall IG unit thickness
Compact measuring head with New ErgoGrip ™ – three handles and start-buttons, easy to handle in different measuring positions
Smaller main unit case with 150 mm pneumatic wheels – easy to maneuver
Vacuum gripping to the IG unit - light signal when reading and vacuum grip is released
Barcode reader and Wi-Fi are available as options
Technical support with remote connection.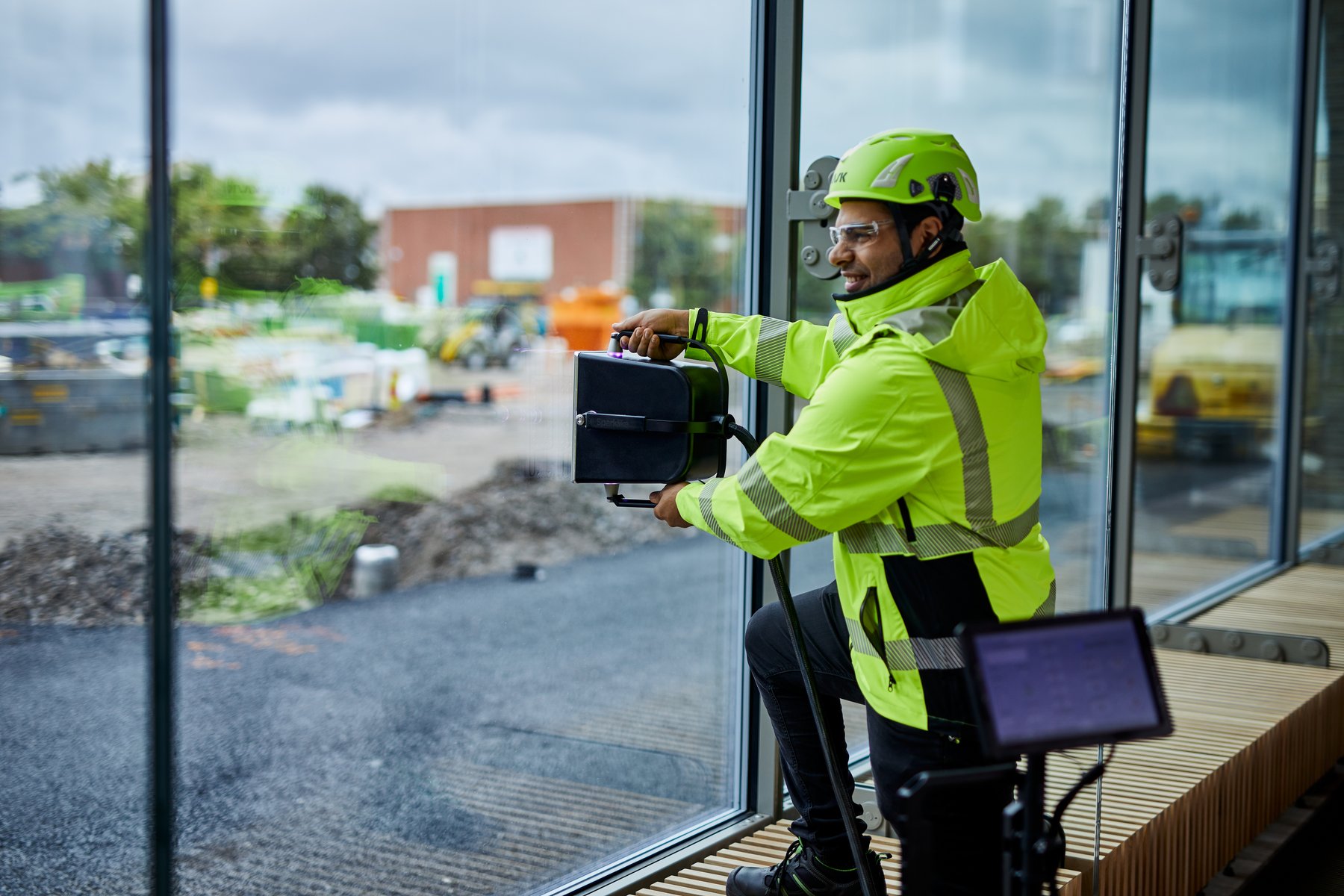 We at Sparklike have carefully listened to our customers and with the new and improved Sparklike Laser Portable ™ 2.0 we are able to respond to their request and needs. Deliveries for the Sparklike Laser Portable ™ 2.0 will commence in November 2020.