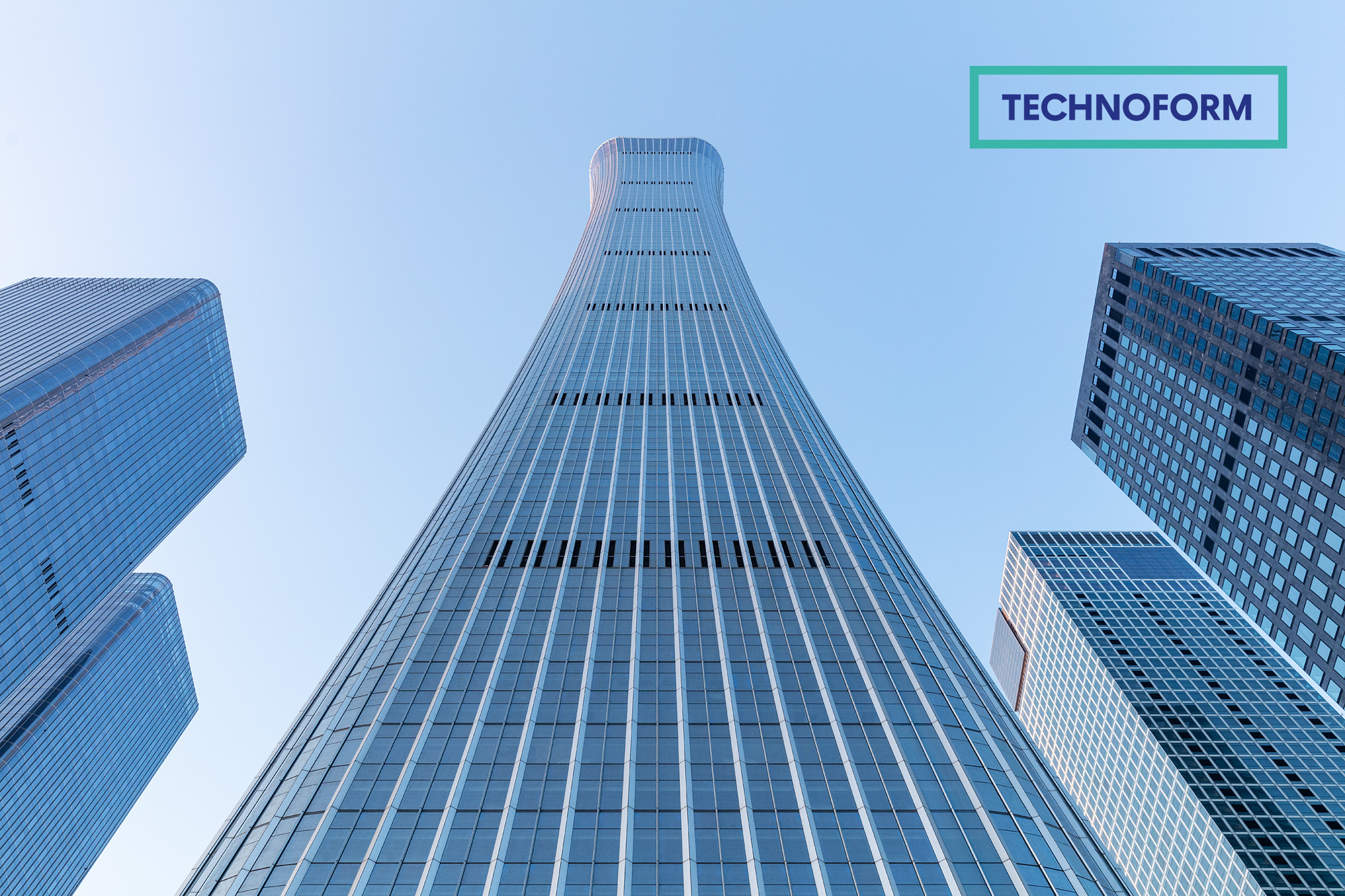 Interview: Technoform ensures durable, high quality insulating glass units with the help of Sparklike Laser Portable™
Technoform is a family company with over 45 production and sales sites worldwide. As a manufacturer of plastic profiles, they have a global presence with more than 1,500 employees. Thanks to Technoform's numerous locations, they are always there where their expertise is needed: At the customer. For the same reason, Technoform is able to build on a flexible and worldwide network in which they share their knowledge and many years of experience in extrusion.
Technoform offers durable thermally optimized solutions for the glass edge bond in insulating glass, such as hybrid spacers made of plastic and stainless steel for the warm edge. An optimally constructed and harmonized glass edge bond is decisive for the quality and durability of a window. Technoform's products, which are already installed in the insulating glass units (IGU), save more than 1.5 million kWh of energy every year. In this way, Technoform is helping to significantly reduce global levels of CO2 emissions.
Technoform has been using Sparklike Laser Portable™ , the non-destructive insulating gas measurement device, since 2019. Sparklike interviewed Sebastian Plettenberg, Team Manager at Technoform, to find out more about Technoform's quality assurance and sustainability aspects.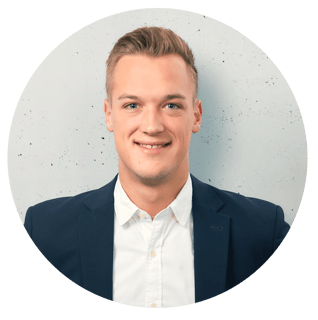 Sebastian Plettenberg
Team Manager at Technoform
Sparklike: For those who may be unfamiliar with Technoform, could you talk me through the company's activities?
Technoform: We are the can-do partner and problem solver for various industries, providing holistic knowledge and technical expertise. This spans from thermal edge bond solutions for architects, building planners, and manufacturers of insulating glass units to a wide range of insulation solutions for aluminum windows, doors, and facades. This also includes high-precision plastic profile solutions and system components for the automotive, aviation, and electrical engineering industries – just to name a few.

Sparklike: What is Technoform's mission?
Technoform: As the global market leader in the field of thermally optimized hybrid spacers, we aim to take overall responsibility for the glass edge bond with the help of our new solutions and services. In this way, we offer our customers added value in terms of sustainability, quality and durability. One of our services includes non-invasive measurements of IGUs with the Sparklike Laser Portable™, in order to support the customers in quality assurance and product development.
Since the requirements for insulating glass are steadily increasing, the edge bond components used cannot be considered individually. Rather than operating as islands in terms of responsibility, the glass edge area must be thought holistically and designed in the best possible way for a perfect system fit. We see it as our responsibility to support cooperation between planners, window constructors and other involved manufacturers with our expertise in the glass edge bonds.
Sparklike: What are Technoform's key end markets and customers?
Technoform: We are represented all over the world: our markets extend from Europe to America, via Asia to Australia. Our direct customers are the insulating glass manufacturers to whom we sell our thermally optimized solutions. At the same time, we want to create real added value for the entire value chain with our durable solutions, i.e. for all involved manufacturers, window constructors, planners, architects up to the end consumer.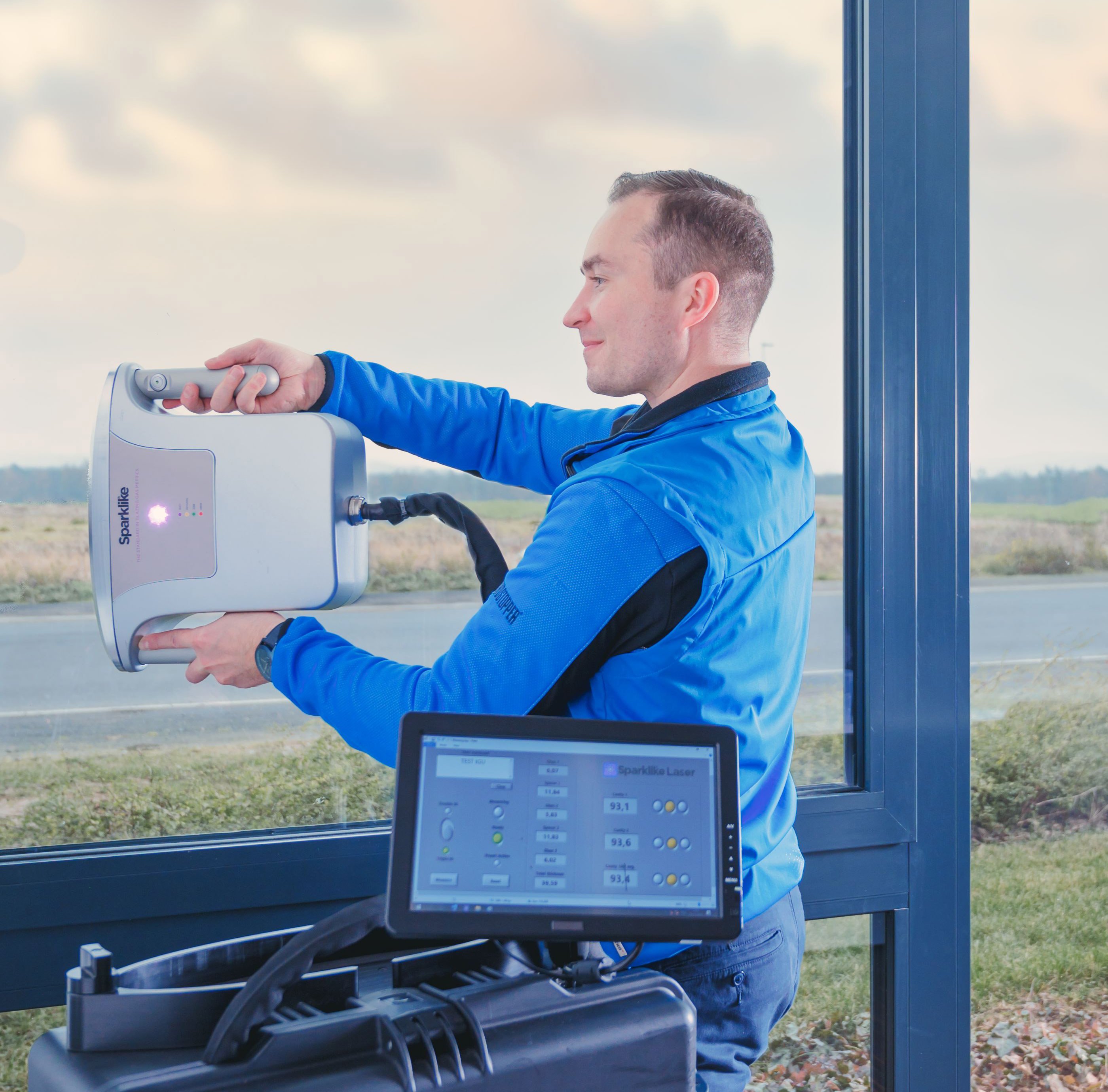 Technoform: on-site measurement with Sparklike Laser Portable™
Sparklike: Are there any challenges that you are experiencing within your IG market, if yes, what are they?
Technoform: We encounter challenges that are rather affecting the entire value chain. In addition to the challenge of operating as islands in terms of responsibility, as discussed before, we are facing two other challenges:
First challenge is the thinking in terms of warranty periods. Nowadays, insulating glass has a useful life of around 25 years whereas the lawful warranty period is just 5 years. Due to the huge discrepancy, planners, window constructors and manufacturers should pursue to create high-quality solutions, that enable warranty periods to be 10 years or more, as well as create real added value for their customers that goes beyond the statutory minimum.
Second challenge is the pricing pressure in the insulating glass market. Manufacturers have to cut costs while many customers demand the highest quality at a low price. The only way that planners, window constructors and manufacturers can break this vicious circle together is by consistently focusing their activities on the quality and durability of their products.
Sparklike: How did you hear about Sparklike and our offering?
Technoform: We were looking for methods to ensure high quality insulating glass consistently along the entire value chain. At the Glass Performance Days in Finland in 2019, we then got to know you and we were impressed by Sparklike's sense of durability and non-invasive measuring systems.
Sparklike: What made you purchase our Sparklike Laser Portable™ device?
Technoform: We offer non-invasive TDLAS measurements of IGUs with the Sparklike Laser Portable™, as a service to support all participants along the entire value chain in the quality assurance and further development of their products. The big advantage: The gas measurement can be used for quality assurance in the middle of the process, at the end of the insulating glass line or in the already installed state. This ensures real safety along the entire value chain for all parties involved.
With Sparklike Laser Portable™, we have appreciated the ease of use compared to the traditional methods where the glass needs to be broken in order to conduct the analyses of the gas fill. Also the portability of the device has given our customers and us the added benefit of being more flexible. In addition, the accuracy of measurement for gas concentration as well as cavity and glass thicknesses is a big improvement for customers.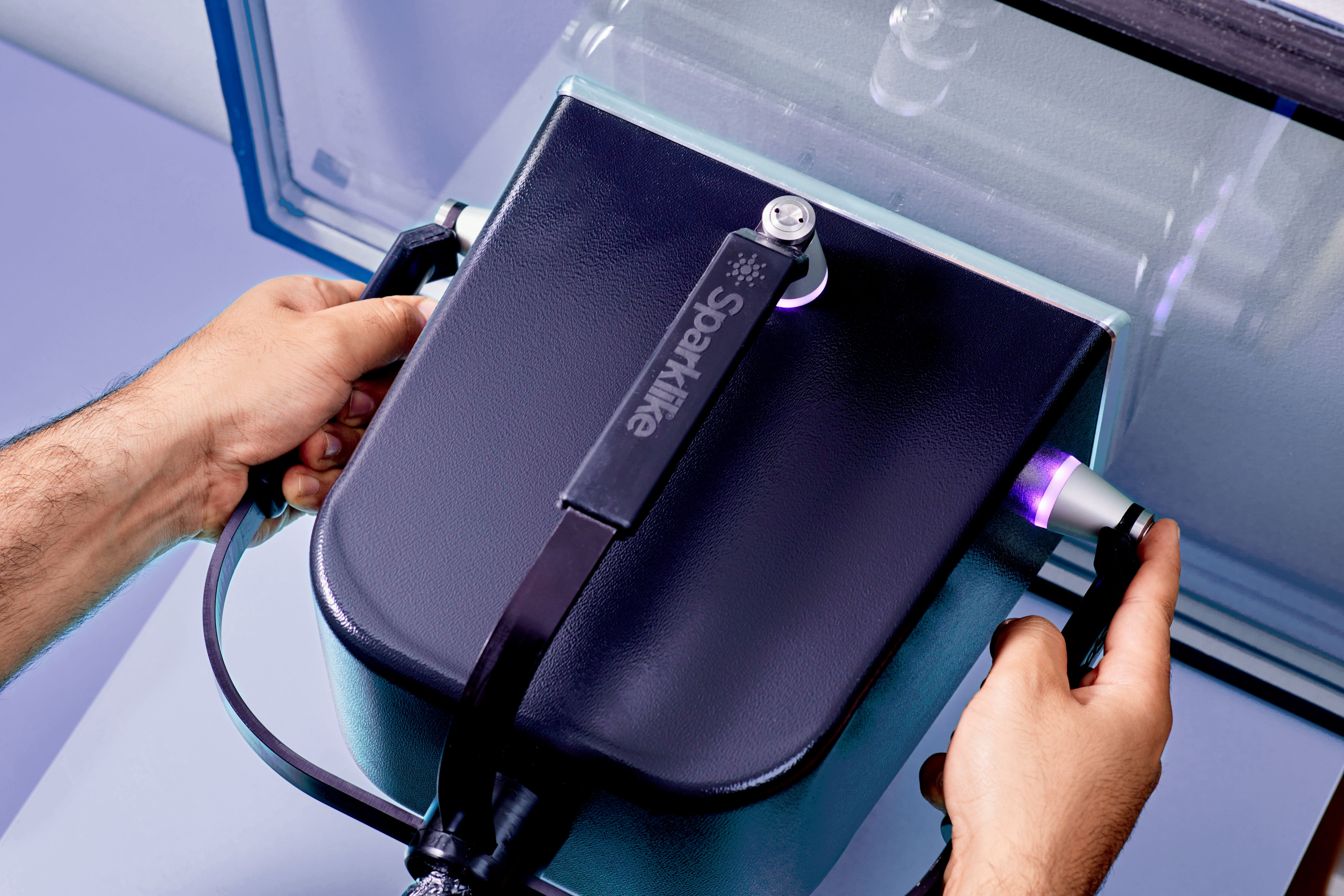 The new Sparklike Laser Portable™ 2.0
Sparklike: Where do you think the building and insulating glass industries are going in terms of green building and quality control?
Technoform: In the future, quality assurance will be necessary in order to create the basic precondition for achieving climate neutrality in 2050 with high-quality insulating glazing. In our opinion, the topic of green building will also become even more important along the entire value chain. The reasons for the increasing attention being paid to sustainability in the construction industry are obvious: Buildings worldwide consume over 40% of the generated energy and the potential for savings is correspondingly large. The issue of building efficiency in particular will become increasingly important in the future - for our customers and also for ourselves. In order to steer activities in the right direction, we are intensively involved in these topics and close to current developments.
Sparklike: How do you envisage the future of insulating glass quality control?
Technoform: Ideally, we want products to be even more traceable along the entire value chain, in terms of components and quality (e.g. gas content). Since the measurement can be used for quality assurance at every step of the process, this ensures real safety. Thus, all parties involved, from the manufacturer to the end user, always have full transparency regarding the quality of the products and can detect possible risks at an early stage. Regular testing with the Sparklike Laser Portable™ also provides important insights into the durability and sustainability of modern insulating glass systems.
Sparklike: Your future with Sparklike Oy?
Technoform: Insulating glass units at the highest level in terms of quality and durability is both our claim and our promise. This is exactly what we can achieve with the help of the Sparklike gas analyzer in combination with our thermal edge bond solutions and thus offer added value to all participants in the entire value chain.
Read more about the new Sparklike Laser Portable™ 2.0 device by clicking the link below: